Ask Doctor Tom with Dr. Thomas Incledon, PhD
"Dr. Tom" is WCKG Chicago's Cancer Treatment Expert and resident Men's Health/Performance at Fox Sports Radio Chicago. You can listen to Dr. Tom as host of #AskDoctorTom and 1-800-MAN-SHOW.
Ask Doctor Tom is a weekly program where Dr. Thomas Incledon answers questions from patients, listeners, and everyday people regarding health, fitness, wellness and fighting cancer. The Ask Doctor Tom show is broadcast weekly from WCKG's Chicago studios, streamed live on Facebook, and podcast on itunes, stitcher, soundcloud and youtube. You can subscribe to the Ask Doctor Tom podcast here on itunes.
About Dr. Thomas Incledon
Dr. Tom (Thomas Incledon) is the founder and CEO of Causenta Wellness, and the Causenta Cancer Treatment Center in Scottsdale, Arizona. From working with NFL, MLB, MMA, World Class athletes and even the White House, his reputation of personalized medicine and cutting edge technologies have put him on the map for caring for some of the most powerful people in the world. "Doctor Tom" is one of the most sought after healthcare professionals of all time.
Dr. Thomas Incledon, holds a B.S. in Exercise Science, B.S. in Nutrition, M.S. in Kinesiology, and Ph.D. in Exercise Physiology.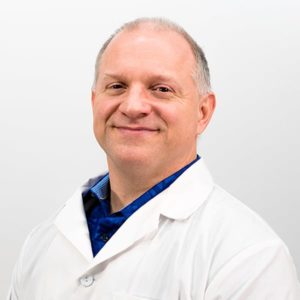 Since 1989, Dr. Tom Incledon has been recognized as one of the world's leading experts in the areas of human health and athletic performance. He is the founder and CEO of Causenta Wellness, a cutting-edge wellness and cancer treatment center in Scottsdale, Arizona. Dr. Tom helps individuals from all walks of life to understand the cause of there health issues and move toward optimal health. His clinic helps patients improve their quality of life, and provides transformational results for those seeking to improve their athletic performance.
He belongs to over 30 different scientific organizations and reviews several peer-reviewed journals. Dr. Tom is one of the most sought-after healthcare providers in the United States.
Dr. Tom Incledon's life goal is stated in his own words, "eradicating disease from the face of the Earth." This pursuit has led him to pioneer some of the most revolutionary cancer treatments in the history of medicine. As an example, measuring every gene in a person AND every gene in their cancer cell AND over 1000 cancer biomarkers, then take that data to determine the best strategy to help that person beat cancer. His strategies help patients overcome cancer quickly, painlessly, and dramatically improve their quality of life—placing Causenta at the forefront of cancer treatment.
Known as "The World's Strongest Sports Scientist," he has achieved recognition based on his own experience with health and fitness. His extensive academic understanding of the human body supports his expertise. Dr. Tom set national records in Strongman Competitions. He is best known for completing 19 reps in the 200 lb Axle Press.
On the supplement and nutrition front, Dr. Incledon is the "go-to" advisor for many of the world's most popular dietary supplement/nutraceutical companies and health magazines. (Including- Men's Health and Muscle & Fitness). More specifically, he excels in creating effective formulations.
Watch Ask Doctor Tom:
Listen to a sample of #AskDoctorTom:
Is there a link between sex and prostate cancer?
Is my cell phone damaging my body or my DNA?
Can microwaving my food cause cancer?