In just his second year in the league, Steelers wide receiver Juju Smith-Schuster has already established himself as one of the most entertaining NFL players off the field, and Halloween was no exception.
Unlike most players who would rather go incognito or to a private party somewhere, JuJu decided to suit up in his full Steelers uniform and mingle with his trick-or-treating fans. He didn't just put on the jersey, he decided – awesomely – to go full pads like he was ready to head out of the tunnel for kickoff in five minutes. He also wore a Michel Myers mask because, well, it was Halloween.
It's hard not to root for a guy that seems to be this genuine.
Happy Halloween!!!! I got best costume for sure!!! pic.twitter.com/gi605di2c3

— JuJu Smith-Schuster (@TeamJuJu) November 1, 2018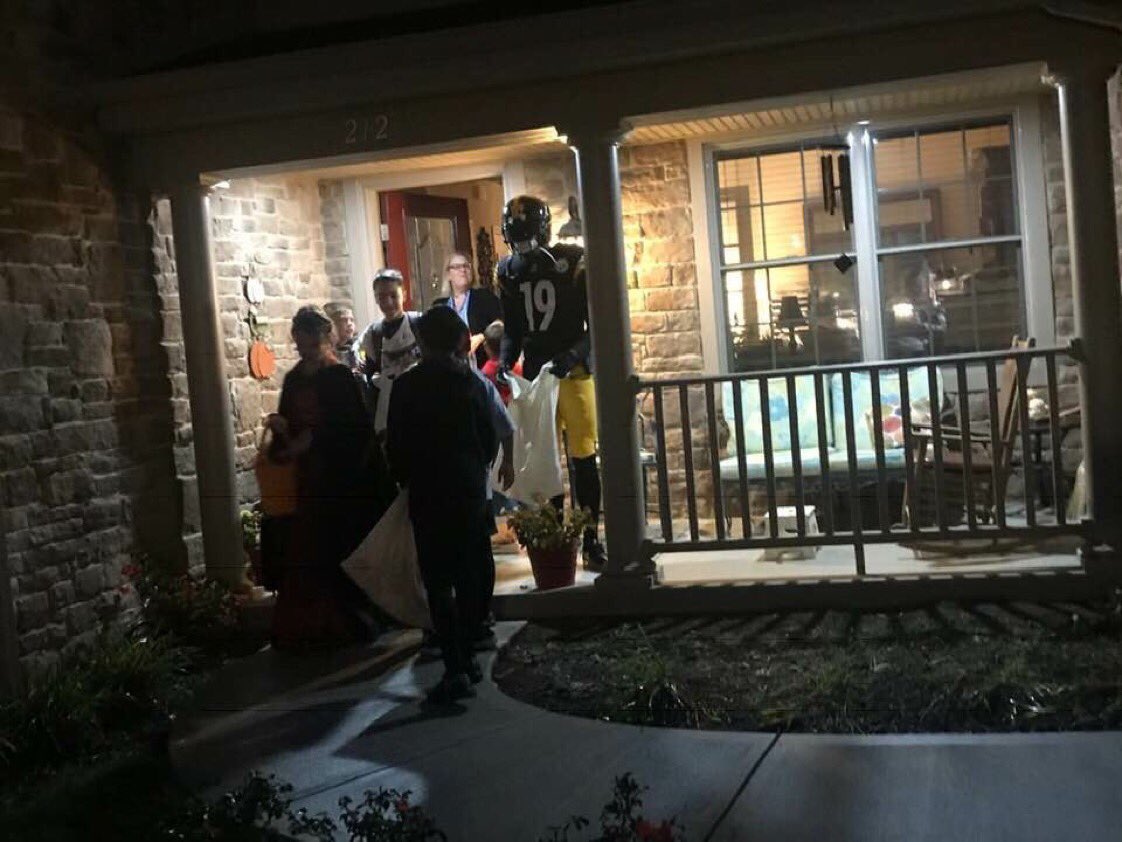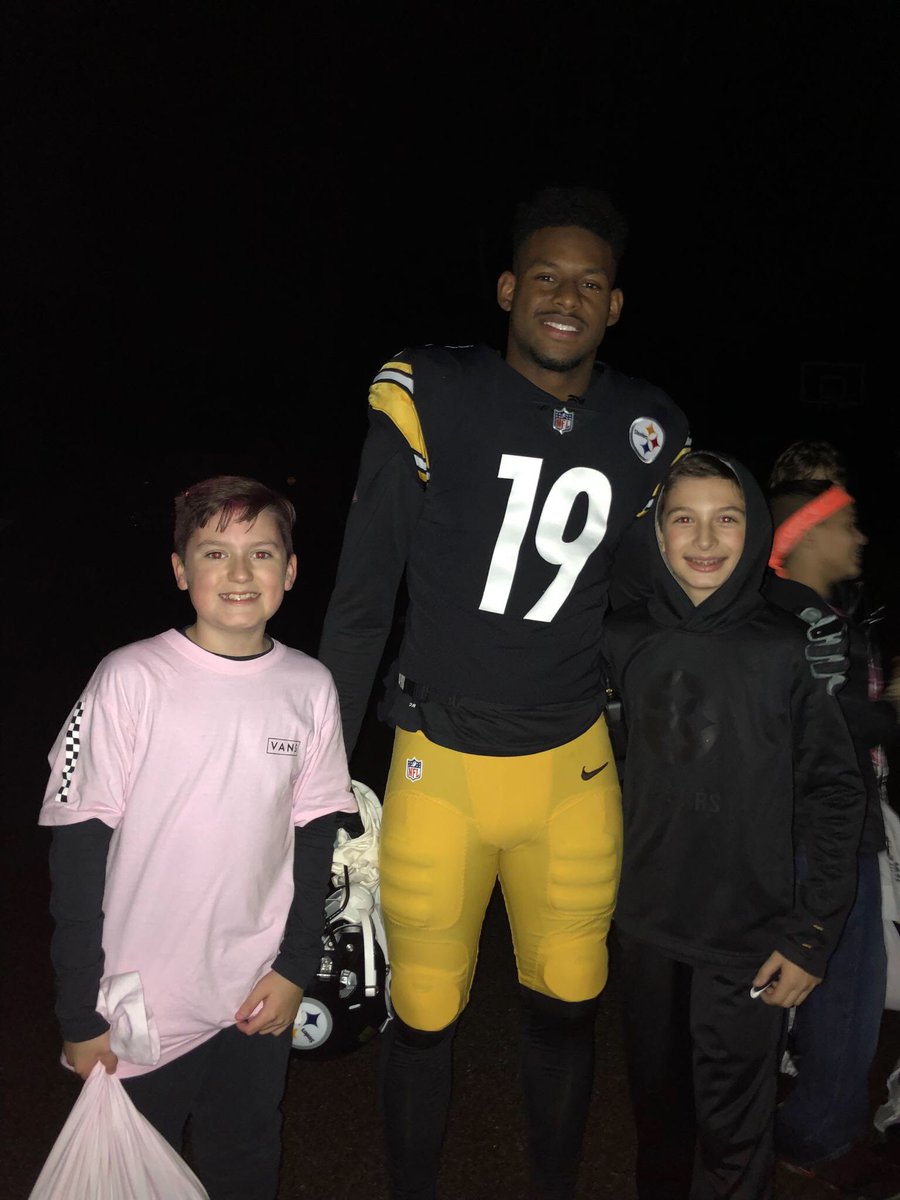 Images via @ThePoniExpress