It wasn't that long ago that Derek Carr was a consensus choice as one of the best young quarterbacks in the NFL. In 2016, he was considered a viable MVP candidate before going down with a season ending broken leg. In 2018, under Jon Gruden, Carr is a broken man and living in a really dark place.
Yesterday, while being completely dominated in a 27-3 loss to the Seahawks in London, Carr may have hit rock bottom after injuring his arm on a fourth quarter sack that forced him from the game.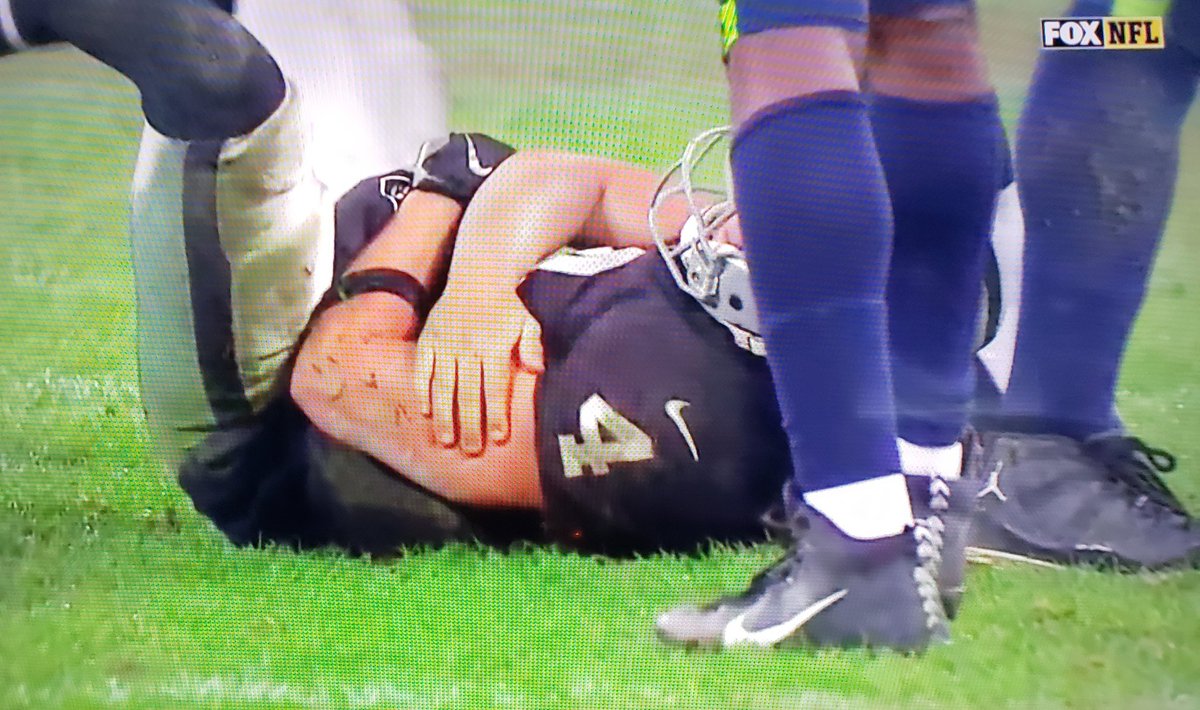 After the play, longtime Bay Area radio host Damon Bruce posted a video of the aftermath of the injury that showed Carr literally in tears on the ground. Surely the injury was painful, but the tears seem to be about more than just the play. Congrats, Jon Gruden. Helluva start to the year. Carr may need a change of scenery if he wants to save his career.
The breaking point is here. Damn. #Raiders pic.twitter.com/bAAkwygaVE

— Damon Bruce (@DamonBruce) October 14, 2018