Watch Illinois Turn Red Before Your Eyes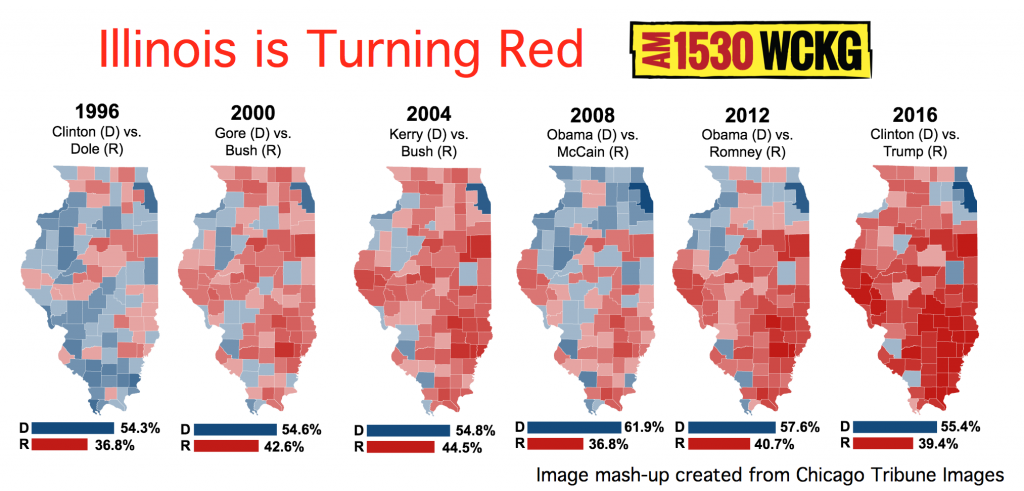 Watch #Illinois turn into a #RedState before your eyes in this map mash-up from data compiled from the Chicago Tribune.
Notice how much like the country, the #urban areas are #blue while the #rural, #suburban, and #ex-urban areas are turning #Red.
Is Illinois a few key counties (#dupage, #Will, #Kane, #dekalb) away from becoming a Future Swing State?
It's often been said Illinois is a Red State with a Blue City – perhaps that's never been more true.