Chicago Watch Dan Patrick & The Danettes:
Dan Patrick Show Weekdays 8a-11a
AM 1530/ 102.3 FM Chicago
Dan Patrick Returns to Chicago on WCKG
by Elizabeth Eckhart
Dan Patrick is back on the air in Chicago. In the world of sports broadcasting, Dan Patrick is a living legend. He ranks among the all-time greats — guys like Howard Cosell, Pat Summerall, and Bob Costas.  He's been in the business for over 34 years,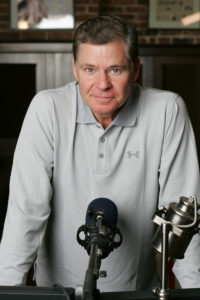 and there's no disputing that Patrick (born Dan Patrick Pugh) has come a long way from his humble beginnings in Mason, Ohio, where he was one of Patricia and Jack Pugh's six  children. Patrick became involved with athletics at a young age, and performed exceptionally well on his high school basketball team, once reportedly earning 36 points in a single game.
Dan played basketball for Eastern Kentucky University for a few years before transferring to the University of Dayton. There, he switched his academic focus to broadcast journalism. He would work as a DJ for commercial rock and roll radio stations before getting a job as a sports reporter with CNN in 1983. Over the course of his six year tenure with the network, he would cover high-profile sporting events as the Winter Olympics, the NBA Finals, and the World Series.
Dan moved to ESPN in 1989. Throughout the nineties, he became a household name for co-hosting the program SportsCenter alongside Keith Olbermann (who would go on to host the popular Countdown with Keith Olbermann program for MSNBC). After 18 years working for ESPN as an anchor for SportsCenter, Patrick decided to leave the network in 2007 to pursue other broadcasting opportunities. Fans can catch him now on The Dan Patrick Show, which airs on the Direct TV's Audience network.
Patrick has been extremely critical of management at ESPN in recent years, claiming that he was routinely belittled by network management, and that they were not willing to renegotiate his payment, even though Patrick was one of the most popular anchors on ESPN during his time with the network.  
Of his former employer, Patrick said that "[ESPN] mentally beat you up. They put Keith [Olbermann] and myself in a corner. They never promoted us. But here's your boss, who, when I go in for a negotiation, says to me 'you're over the hill, and you'll never get another job in this business if you leave ESPN." He also commonly refers to ESPN on his current show as "the mother-ship."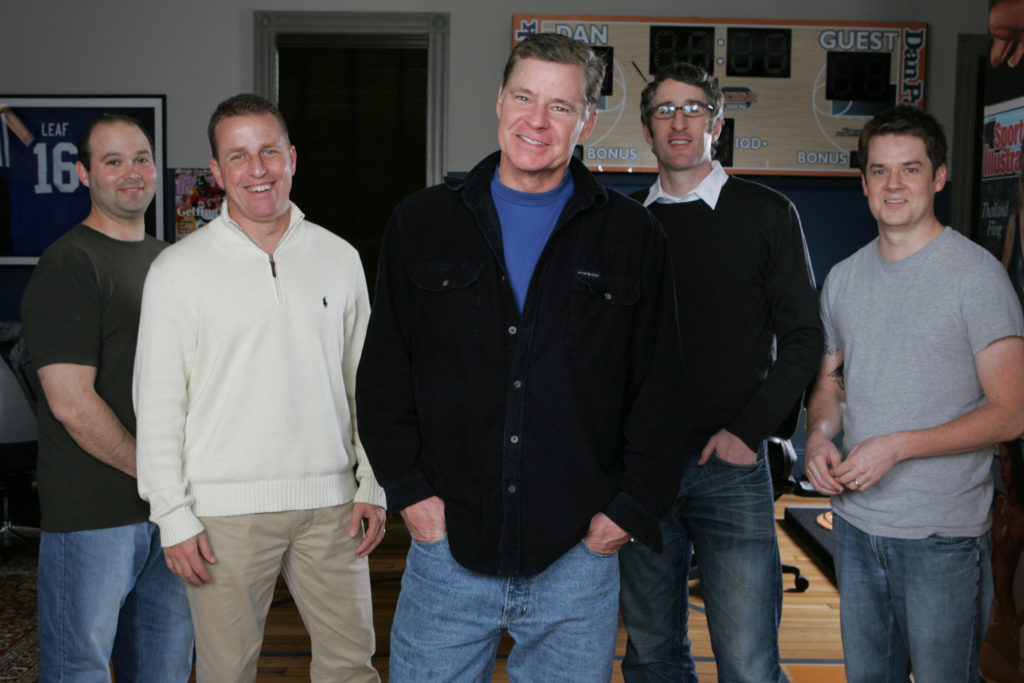 But, whatever blood there may still be between Patrick and his former employer, things seem to be working out just fine for Patrick today. Not only is he highly respected in the world of sports broadcasting, but he has also managed to become a pop culture icon in his own right. Dan makes cameo appearances in feature films, like David Zucker's Baseketball, and several films starring Adam Sandler, such as The Waterboy, Just Go With It, and I Now Pronounce You Chuck and Larry. In addition to covering high-profile sporting events and personalities, he's also spoken with countless comedians, actors, and other entertainers, including: Will Ferrell, who often poses as his film personality, the comedic anchorman Ron Burgundy; Charlie Sheen; Adam Sandler; Stephen Colbert; Artie Lange; Hank Azaria, and countless others.
Dan Patrick will most assuredly be remembered as an invaluable presence in sports media, for his charisma, his tenacity in interviews, his perseverance, and the fact that he's managed to crossover, gaining recognition not merely for his work in the niche of sports broadcasting, but also for his unique presence in pop culture.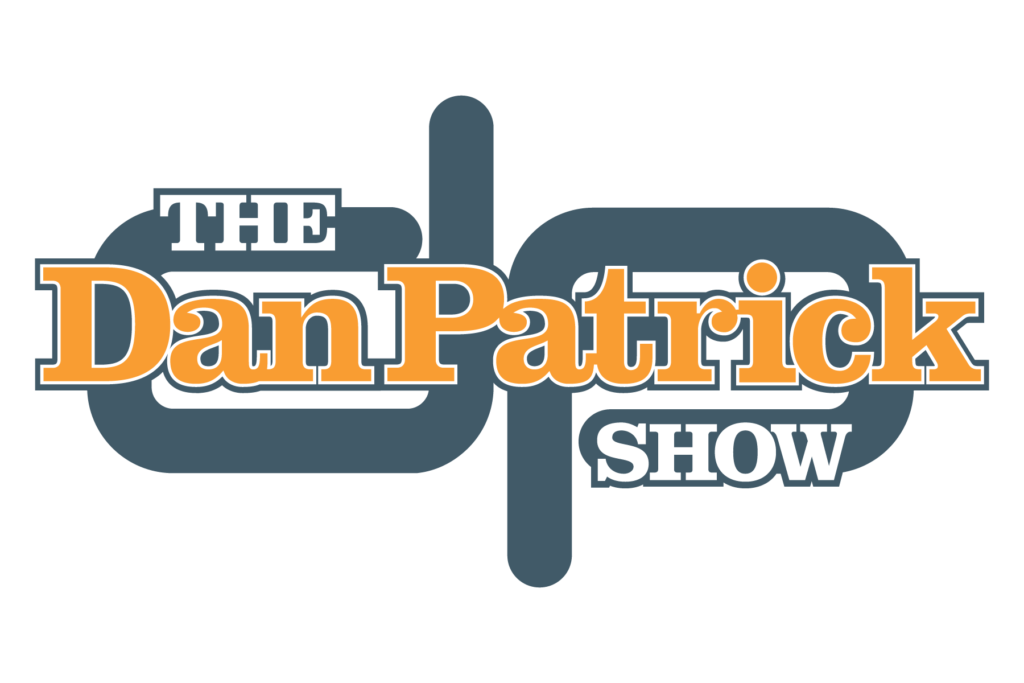 Dan Patrick Official Bio:
As host of The Dan Patrick Show, legendary multi-platform host Dan Patrick entertains America in morning drive along with his production staff that includes Paul Pabst, Patrick O'Connor, Andrew Perloff and Todd Fritz, known as "The Danettes."  Airing Monday through Friday from 9 a.m. – 12 p.m. ET, The Dan Patrick Show features the most prominent A-list guests from the worlds of sports and entertainment. 
Produced and owned by DIRECTV, The Dan Patrick Show reaches more than 1.4 million weekly radio listeners on more than 360 stations nationwide.  The program also airs exclusively on DIRECTV's Audience Network and NBC Sports Network, expanding Patrick's radio show format using Patrick's trademark humor and interaction with "The Danettes."  Amid the revealing behind-the-scenes antics and interstitial videos, the series is known for its unique blend of situational comedy, breaking sports news, unparalleled insider access and pop culture commentary.  By allowing viewers to see the true comedy that surrounds Patrick and his team, The Dan Patrick Show reveals the humor in sports news broadcasting while opening the locker room doors to the world of sports.  Patrick stays connected to the Dan Nation with The Dan Patrick Show Mobile App and DanPatrick.com, which features podcasts and video on demand content from the show.
Patrick was honored in 2013 by the National Association of Broadcasters with the Marconi Award for "Network Syndicated Personality of the Year," as well as the National Sportscasters and Sportswriters Association's "Sports Broadcaster of the Year" award for the second time – his first win in 2000 marked the second time a cable commentator received the honor.  In 1998, he received a Sports Emmy Award in the "Studio Host" category, and he's received an additional seven nominations in the category to date.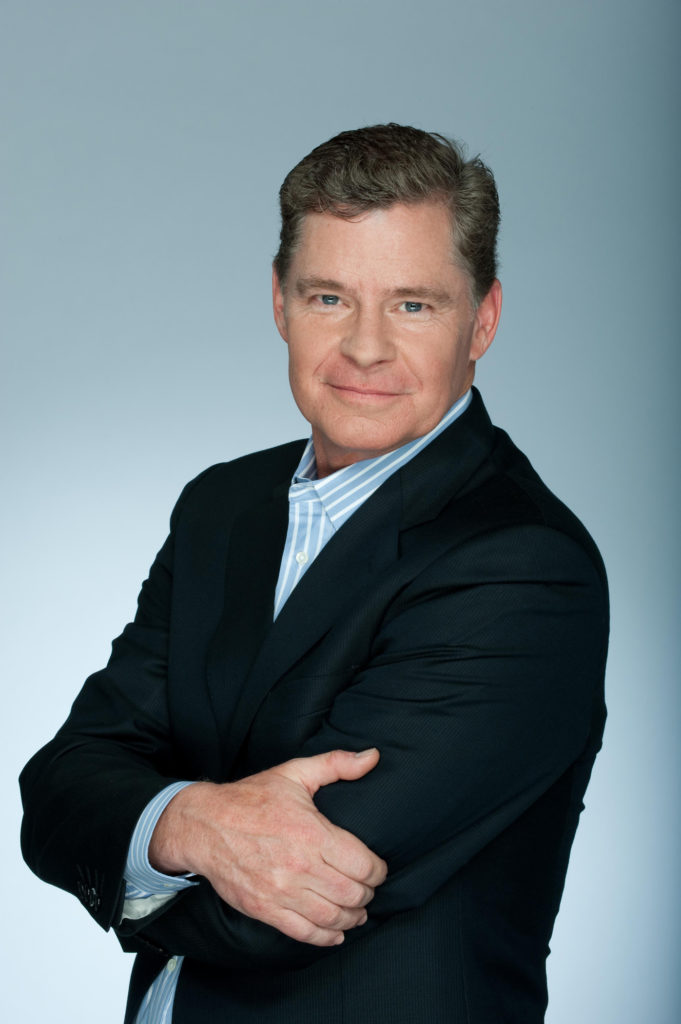 Outside the mancave, Patrick can be seen on NBC's Football Night in America.  He's also a senior writer for Sports Illustrated, and has hosted NBC's Olympic coverage in Vancouver (2012), London (2012) and Sochi (2014), and was a correspondent during the 2010 NHL Stanley Cup Playoffs.
In 2014, Patrick signed on as host of the television quiz show Sports Jeopardy!, which combines the excitement and prestige of Emmy Award® winning quiz show JEOPARDY! with the rich and diverse world of sports. Produced by Sony Pictures Television, the second season of the weekly 30-minute program debuted in September 2015 on all Crackle platforms.
Patrick previously worked as a FM DJ, a sports broadcaster in Dayton, Ohio, and at CNN Sports. For 18 years, he helped build ESPN in many roles, most notably, as co-host of SportsCenter. He's happy to be broadcasting on Chicago's Sports Talk AM 1530 WCKG.
Dan Patrick Weekdays 8a-11a WCKG