You're Invited to WCKG's "BE ON-AIR Bootcamp"!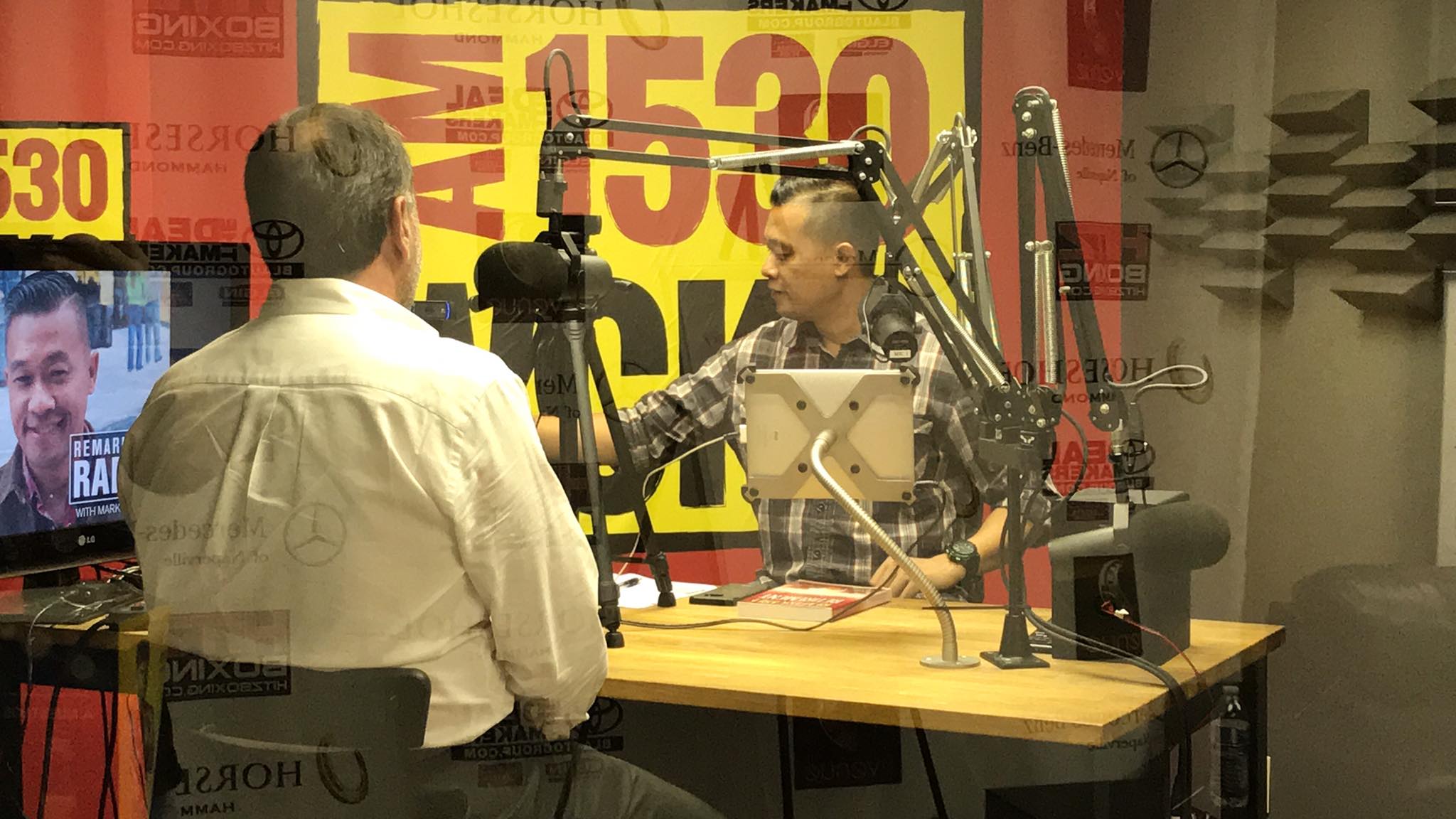 We will teach you how to host, stream, record, produce, podcast, and promote your show to build an audience that loves what you create!
We've got a small group of people interested in learning how to launch a new show about sports, entertainment, culture and other topics.
Many of you will be working on getting your "home studios" set up, and want to start streaming an existing show, some will create new shows. We're excited to work with you all to teach you how to host, produce and broadcast.
We'll start with a 6 week training program that beings January 13th, 2021
I'm going to start a weekly training call (by zoom or phone) where we walk through what equipment to order, how to connect, and how to run your show from wherever you are – without needing to buy airtime on WCKG, or anywhere else.
Here's what we will cover:
How to get started organizing your ideas
What equipment you need to get started (without spending too much money)
Which software technology/platform you should use (the best tools for your audience)
How you can Promote your show to get listeners (free)
How to earn enough money from the show to pay your costs
How to earn enough money from the show to make it a living
How to get others to promote the show for you
How to expand and increase your audience & get advertising
Why now is the perfect time for your launch, or reboot, and why/how your community needs you NOW
We will help you test run your equipment
You will execute a test show recording, and a test show live stream
You will execute a test Podcast
We set you up with checklists and training videos for live and recording
You will learn all the basics for audio
If you want to add video – I'll show you how…and why you should consider it
We will also provide sample ad packages and show you how I set up online payment for clients
We'll teach you How to use Facebook to build your fan base back up like we have for many others
Of course if you want us to support you longer we can explore that when the 6 weeks is done – but you'll be more than ready with all the training and help we provide.
Each week we'll do a Question and Answer call with me…and I'll support your set up and launch. I'll be your right hand man. We can even arrange to help you onsite if need be to help with technical setup.
We are going to start this 6 week training January 13, 2020.
All the training will be recorded so if for some reason you have to miss a session, or Q&A, all the recordings will be available inside a Facebook group just for us.
You will always have access to all the recordings too…so you can reference them anytime after.
The group will be small too – no more than 10. Right now we have a few other men interested just from previous conversations.
I'm going to hold everyone's hand through the entire process. And don't forget, for our radio veterans, I'm going to show you how you'll never need to spend money leasing airtime from any radio station.
Once we teach you how to make your show profitable, you may decide you want to be on the radio too!
The cost per person is going to be $997.
Why are you offering this training for $997?
I absolutely LOVE working with creative people like you and helping you create and distribute radio shows. Whether it's on the internet, on social media, or on the radio – this is what I love doing with people like you. The challenge I have found is, I offer my time advice and input to hosts and future hosts – and without a proper "push" to get started, nothing ever happens. I've learned from experience the money, and start date and the structure MAKES you make something happen.
My job is to get you in front of the microphone! This is how we will do it. Trust me and let's get started! This is the PUSH you've been waiting for and you have NOTHING to lose.
Other hosts have asked if both partners each have to pay?
The answer is yes because everyone needs to be involved in connecting from wherever they are. Both parties need to be in on this process and every single person needs SKIN in the game.
BONUS: Podstars Training Program FREE ($2997)
Everyone who signs up for our Be ON-AIR Bootcamp will receive full access to our Podstars Podcast (audio) Training program. This training will compliment our Bootcamp material and help you develop your show even more. Unlike other podcasting materials online, this is not focused on technology, software and equipment. Our focus is on your CONTENT and how what you create determines who you attract into your audience.
The Podstars Training program was created for our private consulting clients as part of their ongoing retainer. It's been sold only a handful of times as a stand alone training for aspiring podcasters for $2997. Everyone who signs up for our Be ON-AIR Bootcamp get's this training as a free bonus to help you even more.
Learn how to launch your podcast with the Podstars Training Course. This 6 Week Virtual Training Course will teach you how to create, host, produce, publish and promote your podcast. Podcasting is more than just what microphones and software you use. The purpose of creating a podcast (spoken word audio content) is to get people to listen to it. We teach you how to launch a podcast people will listen to. There's a formula as old as time, and you'll learn the Podstars secrets in this (6) week course.
In this course we will answer these common questions and more!
What equipment should I get?
What should I call my show?
Where should I publish my show?
How do I get paid or make money podcasting?
How do I attract listeners to hear my podcast?
Should I have guests on my podcast?
What should my show be about?
GUARANTEE:
If you show up, do your part, participate and follow all the training and you don't agree this was worth every penny and more – I'll give you a 100% refund, no questions asked.
Obviously you can work on this without us…but it will go so much faster, smoother and cheaper with my help.
If you have any questions let me know!
I know this is exactly what you and the others I've talked with need to get started. It's going to be a lot of work up front, but I'm excited to dig in and help everyone. We will have a lot of fun and your audience will be SO HAPPY to discover you.
The World has now all had 9 months to get accustomed to learning how to use technology for almost everything. They're ready for you like never before!