AM 1530 | WCKG | 102.3 FM
WCKG broadcasts from sunrise to sunset on AM 1530, and 24/7 on 102.3 FM. You can listen online 24/7 here or via the free WCKG iOS App in iTunes, free WCKG Android App or pick WCKG inside the free iHeartRadio App!
Here is the current coverage map for AM 1530 WCKG in Chicago.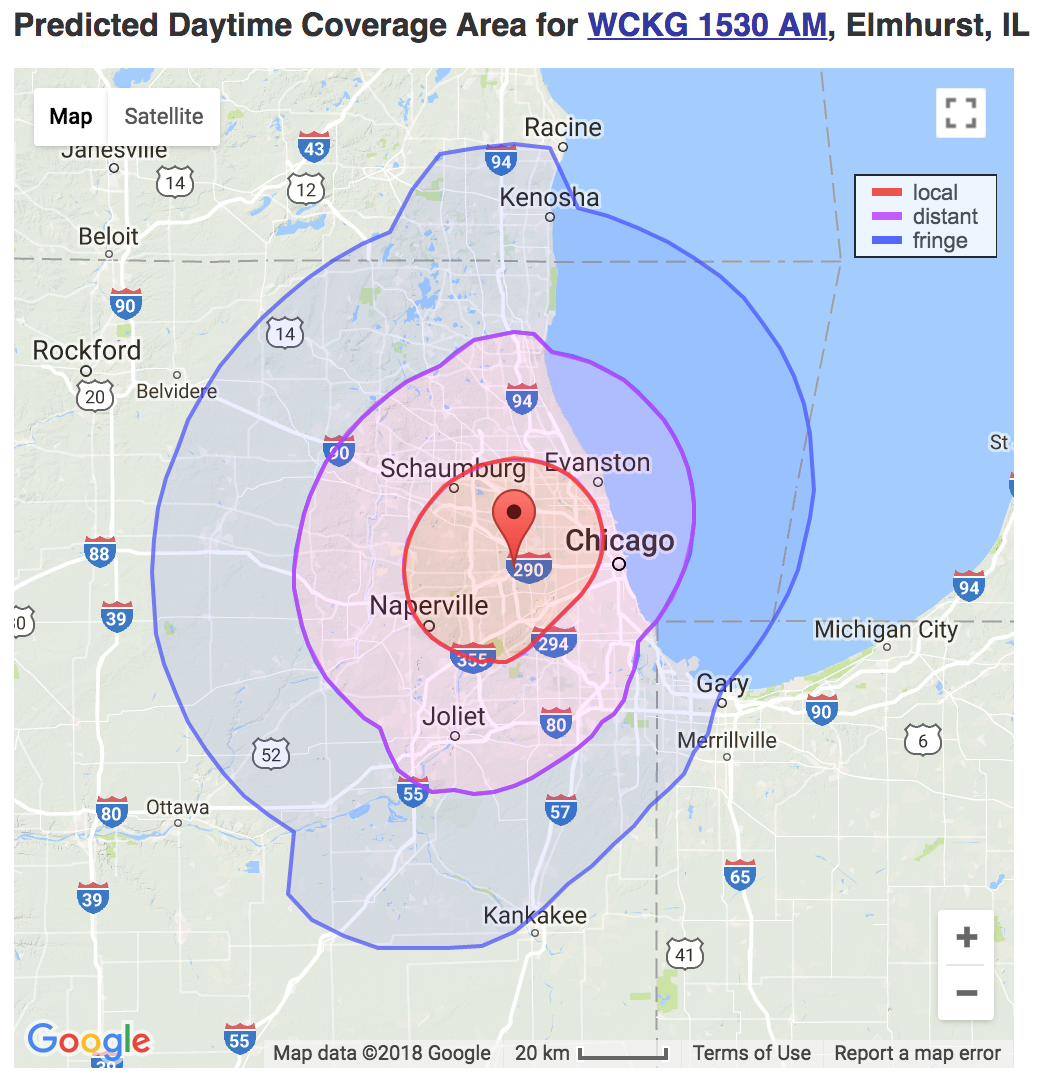 Here is a coverage map of the current 102.3 FM signal in Elmhurst, which will be upgraded soon!